Moderator: MarcM@verick
Posts: 17
Joined: 29 Aug 2019 21:44
Just to start off this thread, sharing my titanium pens
Site Admin
Posts: 59
Joined: 08 Jul 2018 14:24
Hi @MarcM@verick,
Is the first pen from Boker?
I am looking for bolt action pen that supports Fisher Space pen refills.
MarcM@verick

wrote:

↑

01 Sep 2019 10:05

Just to start off this thread, sharing my titanium pens
Posts: 17
Joined: 29 Aug 2019 21:44
Posts: 17
Joined: 29 Aug 2019 21:44
You may want to watch this video.
Pro: very sturdy pen, bolt action is like a fidget tool (you cannot stop...), can take a beating, takes a standard fisherspace refill
Cons: not enough grip, and its shaped like a 50cal bullet, and so explains the diameter of pen than your usual pen
This stays in my weekend go-bag.
As for Nitecore NTP20, its an impulse buy coz there was a discount on one of the local sites. Your usual tactical pen that has a tungsten tip glassbreaker, but does not use a lot of other refills. Planning to sell it off soon... (anyone interested, pm)
https://www.nitecorelights.com/products ... -pen-ntp20
Current I EDC the BigIdesign pen for my usual office notes-taking. Takes almost any kind of refills - fisherspace refill to a pilot gel ink type.
Innovative retractable design, but not a tactical styled pen.
Site Admin
Posts: 59
Joined: 08 Jul 2018 14:24
Hi @MarcM@verick,
I saw your Ti Arto EDC pen. What is your review on this?
I tent to strike-off pen with a cap. Afraid to lose it when SHTF.
Unless in the market there is a hybrid tactical styled pen plus accepting different refills, like you, I may get two different pens for 2 different purposes.
You seem to be a fan of Big Idea Design and almost makes me one too
Posts: 17
Joined: 29 Aug 2019 21:44
Hi Stephen
, yes it has a screw on pen cap therefore will lose it if you are not careful. it depends on individual preference. Screw on ones are definitely more secure and those that snaps into place
BigIDesign TI arto accept many different refills - so far I have changed a few different refills coz I prefer writing down my tasks at work..
In the market, usually tactical pens mostly accepts a fisherspace refill and the black Schneider Gelion 39 Ink Cartridge. Both are good refills but my preference are the Japanese brand refills like pilot, Kokuyo and Sakura which are readily available at any bookstores
From my research, dont seem to have any of hybrid tactical styled pen that accepts the various refills like the TI Arto or the BigIdesign pens which is why this is my choice of an EDC pen
another one you can consider is the fisher trekker pen if you prefer fisherspace refills.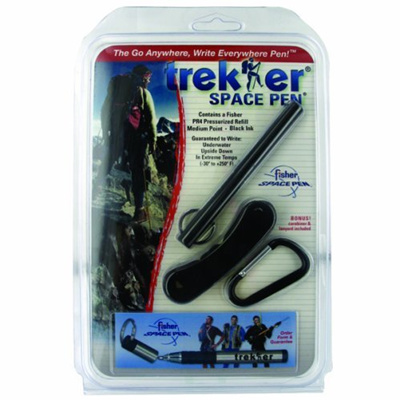 Site Admin
Posts: 59
Joined: 08 Jul 2018 14:24
Thanks, @MarcM@verick for your feedback and advice.
Will check them out.
Posts: 6
Joined: 28 Aug 2019 17:56
Here's mine in full titanium:)
You do not have the required permissions to view the files attached to this post.
Posts: 22
Joined: 31 Aug 2019 10:51
What do you all think of some of those made in China type?